2017 WUFA Character Award | Calendar | WUFA Tryouts | Tournaments | WUFA Friendlies Invitational | Special Thanks | First Flight League
"Success is no accident. It is hard work, perseverance, learning, studying, sacrificeand most of all, love of what you are doing or learning to do."  - Pele
"Be strong and courageous. Do not fear or be in dread of them, for it is the LORD your God who goes with you. He will not leave you." - Deuteronomy 31:6
"Nobody who ever gave his best regretted it." - George Halas
Wilmington United FA
WUFA Select Soccer
Wilmington United FA brings a new approach to competitive soccer in Southeast North Carolina. Special considerations are made to reduce politics and promote team building and large attentiona is placed on technical development. Teams will compete in a number of top level tournaments per season along with competitive games with regional teams.
We model our program on some of the best clubs nationally that are tournament teams playing under US Club organization. We feel this is the best way to develop talent, allowing for more exciting games and more flexibility in scheduling.
Please if you have any questions or are interested in getting more information.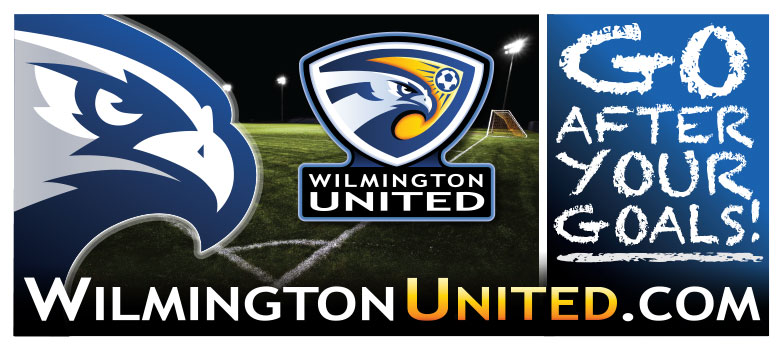 What we expect out of a Wilmington United FA Player!
As a Wilmington United FA player and member I am expected to follow the club's code of conduct and guidelines.I am also aware that:
• I will encourage good sportsmanship from fellow players, coaches, officials and parents at all times.
• I will remember that soccer is an opportunity to learn and have fun.
• I deserve to play in an environment that is free of drugs, tobacco, and alcohol; and expect everyone to refrain from their use at all soccer games.
• I will do the best I can each day, remembering that all players have talents and weaknesses the same as I do.
• I will treat my coaches, teammates, opponents, game officials, other administrators, and fans with respect at all times and I will expect to be treated accordingly.
• I will concentrate on playing soccer. Always giving my best effort.
• I will play by the rules at all times.
• I will at all times control my temper, resisting the temptation to retaliate.
• I will always exercise self- control.
• I will be in accordance with Wilmington United FA rules.
• While traveling, I will conduct myself properly as a representative of Wilmington United FA.
• Alcohol, illegal drugs and unauthorized prescription drugs shall not be possessed, consumed or distributed before, during or after any game or at any other time at the field and/or game complex or while traveling as a representative of Wilmington United FA and US Club.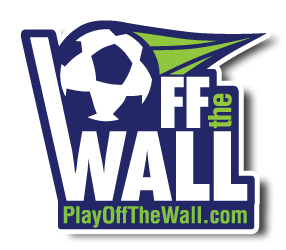 CLICK HERE for Off The Wall Training Schedule
2017 WUFA Character Award Winner
Adam Kessel
Adam Kessel is a member of our WUFA 03 Boys team who has exemplified the desired character of a Wilmington United FA player. Adam is dedicated to improving his game and takes each practice & game seriously. Adam shows coaches, his fellow players and parents the utmost respect. His leadership both on and off the field are top shelf and WUFA is proud to have him as a member. Keep up the great work!
Special Thanks
We sincerely thank all the wonderful families who have participated in WUFA since its inception and those newer to our organization that will carry on the tradition. Our families make us who we are today and we appreciate all you do for WUFA to make it great. Most importantly, we want to thank our Lord and Savior Jesus Christ for our many blessings He has bestowed upon us all.
Introducing First Flight League
Through the due diligence of our friend, Cory Combs, at Lazers Soccer Club in Raleigh as well as our new friends at Liberty Point in Fayetteville and Pembroke Soccer Assoc. near Lumberton, our collective clubs have founded a new league called First Flight League. FFL has been a dream of ours for some time to have an alternative option for a soccer league in Eastern NC. All four clubs (and more since added) are dedicated to provide our members quality games without adding cost. All that is required for the league is to be registered as teams under US Club Soccer and pay for referee fees only (included in WUFA registration).
We will try to pair similar competition in order to give the best experience for our members. This being said, we anticipate there will be some adjustments for teams once ongoing assessments are made. Our collective intent is to create a good environment for development. Focus will be on fair play.
We are excited to begin this next venture in WUFA and happy to have you all experiencing this with us.
WUFA Friendlies Invitational
Wilmington United FA hosted our first annual WUFA Friendlies Invitational on April 1, 2017. Teams from Lazers Soccer Club, XL Soccer World, East Duplin Soccer Club and Pleasure Island Soccer Association all participated in this inaugural event. There were 4 teams per age group and each team had two games (semi/finals or semi/consolation). There were homemade trophies awarded and fun filled day of soccer. Thank you all that participated.